Alle records verbroken
Het laatste weekend van juni sneuvelden alle Fast Forward-records. Met events op maar liefst 13 locaties was het alle hens aan dek.
Het Fast Forward-team leidde onder andere de Samsung Cup, een 90's inspired personeelsfeest voor Mercure, een brand activation event voor Captain Morgan en nog veel meer in goede banen.
Het team stapte tijdens het weekend collectief zo'n 337km bij elkaar, goed voor wel 450.000 stappen. Het resultaat was een goeie work-out en 100% happy clients. De organisatie en coördinatie van zo'n logistiek karwei tot een goed einde brengen, daar kwam ongetwijfeld een vleugje magie aan te pas.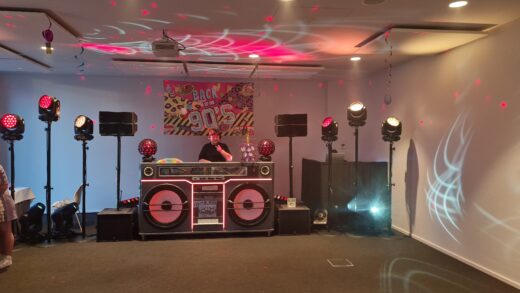 Stay in the know
Get in touch
Drop us a line or give us a call. We're here to help.
Contact us